Children's Entertainer
When planning the special party you want to be assured that all the children will be safe, will be entertained and will definitely be kept out of mischief! Paul's knowledge and skills gained as "The North of England's top Childrens Entertainer" will make it happen.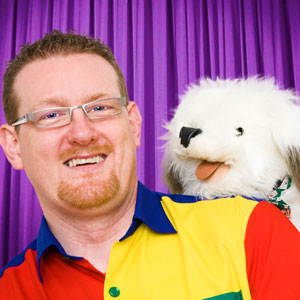 'TALL' Paul is fully experienced in providing magical entertainment to all age groups and is able to tailor the performance to the needs of the children. The children will be watching spellbound as the magic unfolds in front of them, and will be delighted as they are chosen to help Paul with his next magical mystery. It will also amuse the adults to suddenly realise that they have just been fooled as well; only Paul's smile will show them that he knew they were watching and he knew they would be fooled.
A large group of children, under control, well behaved and enjoying themselves while politely asking to see more magic; now that is mystery you just have to see.